I'd like to understand better the duty cycle requirements in general and in particular for AS923 in Singapore.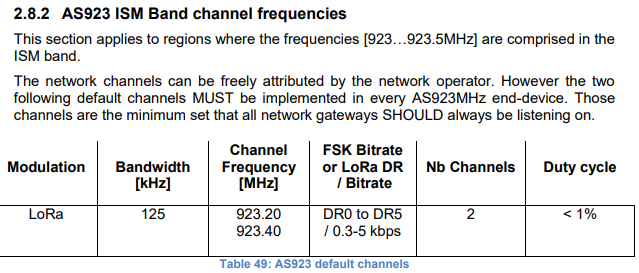 Does duty cycle requirements in the above table only apply to 923.20 and 923.40? how about to other channel
Does duty cycle requirement apply to gateway in sending downlink messages to a Class C devices?
in this case is the gateway is considered as 'end-device' ?
Commonly are duty cycle limitting is implemented/enforced in device and gateway?