Hello all,
This is my first post in the community, so bear with me and please let me know if my etiquette doesn't meet community guidelines. I'm also new to the world of LoRa and cloud services in general, so this has been a bit of an uphill journey for me.
I'm trying to set up The Things Kickstarter Gateway (Note: NOT a TTIG) to a The Things Stack Community Edition-hosted console (NAM1). I've followed the steps outlined at The Things Kickstarter Gateway Registration several (read: dozens) of times, but have been unsuccessful in setting up my gateway on the console. I am able to connect to the WiFi, but am unable to activate past that. In my most successful runs, I cycle between the WiFi setup stage (one LED solid, one slowly blinking) and the activation stage (two LEDs solid, one slowly blinking).
The only thing I can see that I didn't quite follow in the instructions was the addition of a tenant ID after my gateway ID. However, anytime I try to put this into the configuration page, I get an error (see below).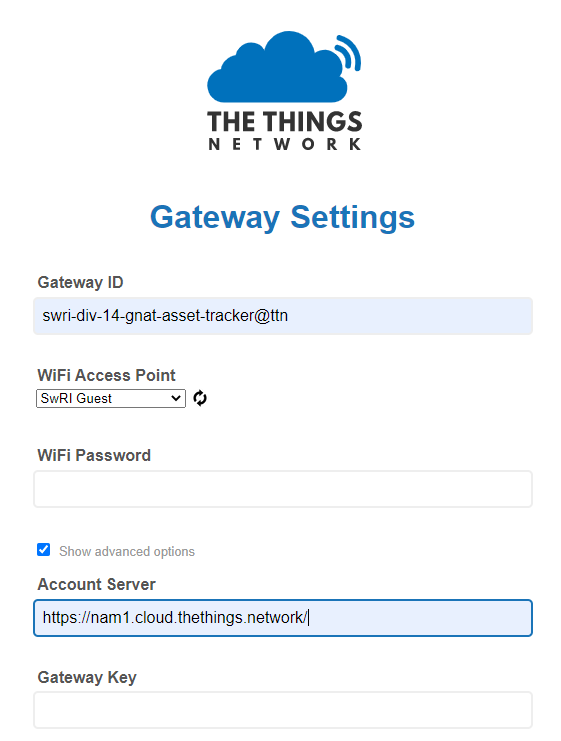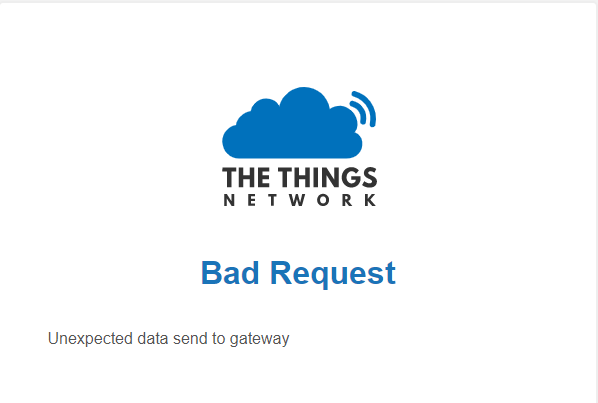 My gateway is brand new and out of the box. I also downloaded the most recent firmware to make sure it was up to the 1.0.8 standard. I've also tried a couple different console setups and WiFi networks and have met the same problems each time. Alls to say I don't think this is a hardware or console issue; I believe it is purely a configuration problem. However, I am finding no help in the documentation understanding what I am doing wrong. Can anyone in the community help me figure this out?
I've attached a copy of the UART debug I received during one of my configurations with areas of interest highlighted. This run was done with the credentials "swri-div-14-gnat-asset-tracker" and the network ID "https://nam1.cloud.thethings.network/" over an Ethernet connection. Any help will be greatly appreciated!
Attempts at Registration Forum.pdf (234.1 KB)