Hi,
Yesterday morning my Mikrotik gateway went off line, I connected with my phone to the WiFi AP and have access to the internet.
I check all the settings and seem fine to me, I rebooted it, but the gateway did not reconnect.
I subsequently have rested to factory default and reconfigured - still not connecting the the TTN server, but I can access the internet via the AP and I can log in from my router side (LAN) into the gateway.
Any suggestions?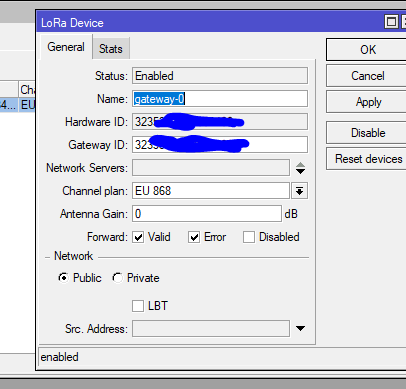 As can be seen there are some LoRa traffic