Was sure I checked units when they arrived and per my post to @Weinke at end of March so looked again at boxes as received.
All 5 show same label - RS part number correct 184-3981 TTIG-868!!!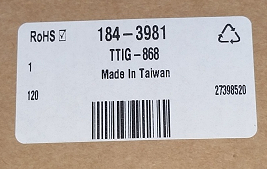 So looks like a mis-pack vs mis-ship or perhaps mis-labled when booking into RS stock.
Either way will flag to RS next week…and will play merry hell with them.!