Yeh! 2nd Member of my Million Up Club!
My TTN Kickstarter GW crossed over during the night…the one that got me engaged with TTN in 1st instance…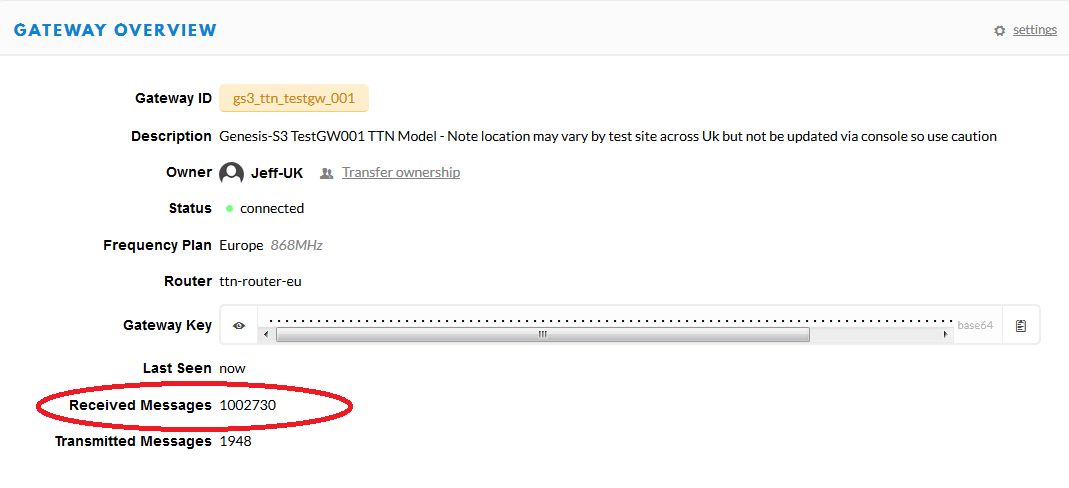 A quick check of the others shows that whilst many are a few 10'sK or 100',s K messages since deployment (Q118 through Q219) several are around or close to 1/2Mill with a few that are >>0.5M…amazing how the traffic mounts up!