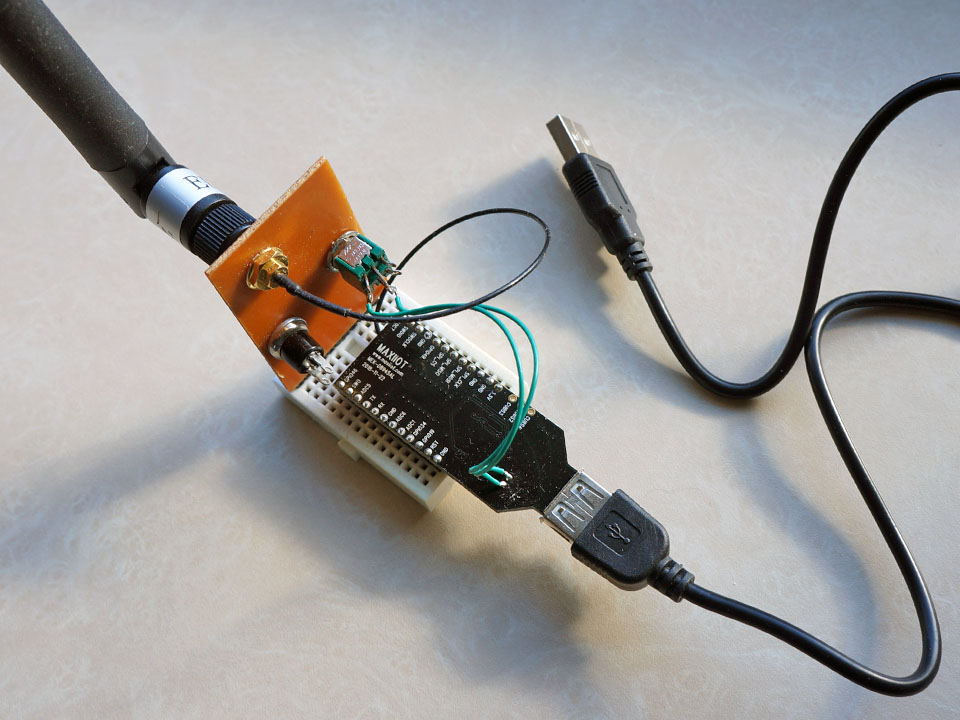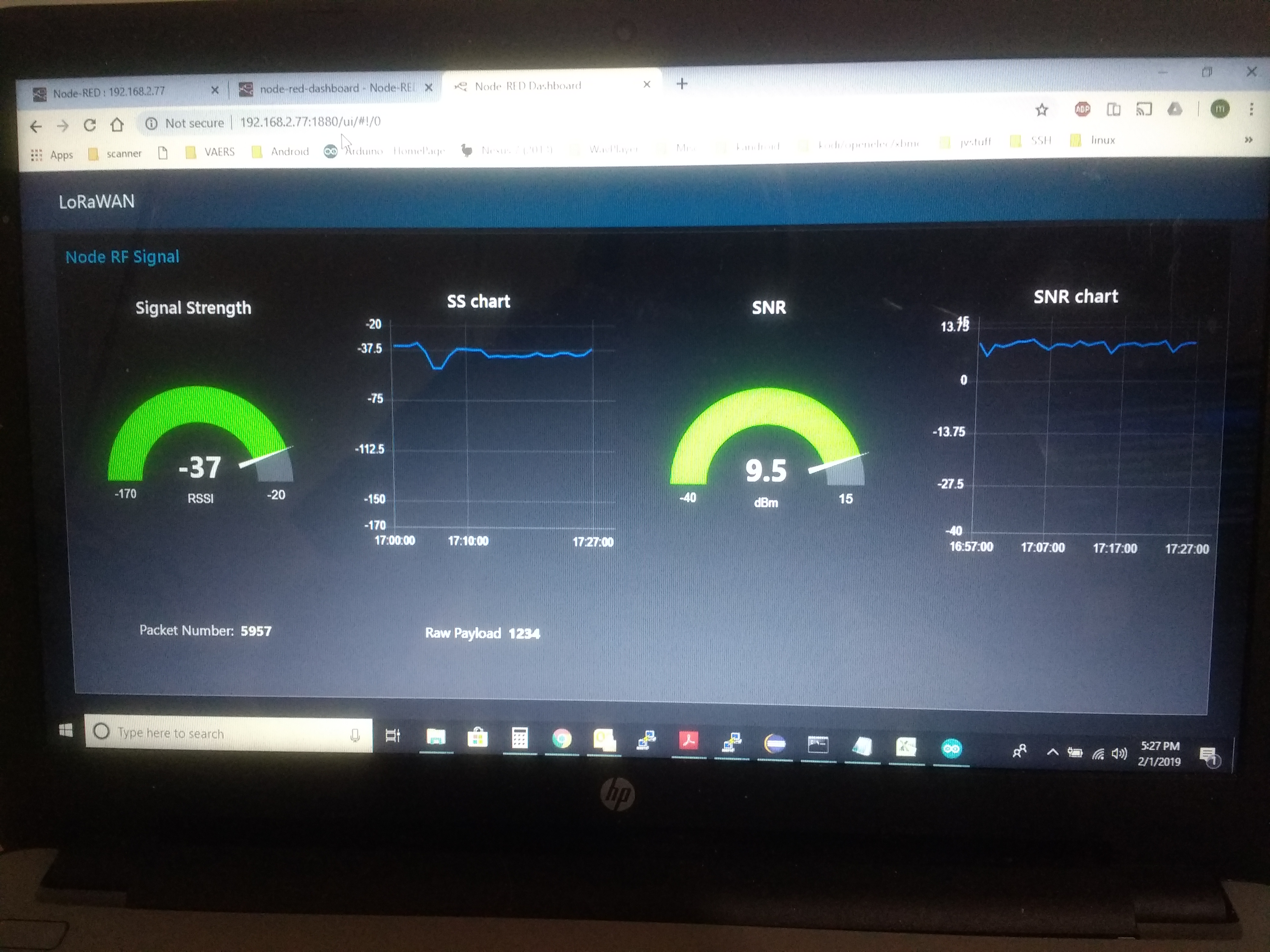 Really liking this node red.
Have you tried compiling the rak5205 software, outside of Kiel?
Man you have to eat a lot of cashews to use the empty cans… do you put isolation inside Jeff ?
Been collecting a while - knew they would come in useful in workshop and some had been used to store larger components, plus jumper cables, etc…in brainstorming session as an apprentice years ago the team always called nuts 'brain food'!
Good thing is mount everything on the 'lid' then just pop onto housing - job done… Some cartons have a 'silvered' finish which helps a little with EMI shielding (have lots of fresh ground coffee cans which are great for this too!
A friend has also suggested we try and build a unit to bury as a seismic detector or for monitoring land slip etc…need to think on that…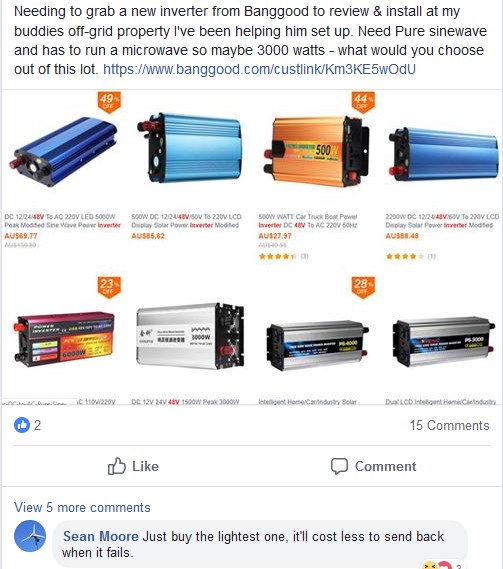 After a week where it was thought a shipment from Far East was stuck in transit with DHL magically it arrived earlier today after a weekend chase-up…
What can it be?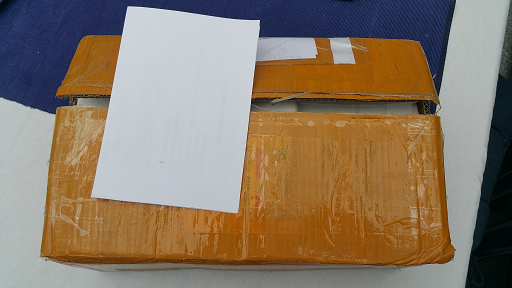 A special delivery that I had hoped to review and get up on forum in time for the TTN-Conf…ah well…
Courtesy of @kenyu and the @rakwireless team I am pleased to say I was able to buy a pre-launch example of the new DIY Outdoor Gateway
Which I'm assured is the 1st review unit…so watch out for coming full unboxing pictures & video, assembly/build update, and later a review of configuration and performance in the field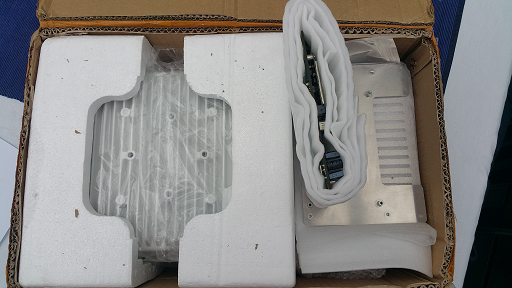 Much of which will get posted to the RAK7249 - DIY enterprise gateway forum thread with appropriate links.
I almost forgot this one… but its here !

The less then 10 euro True RMS digital mini multimeter, is it worth the investment ?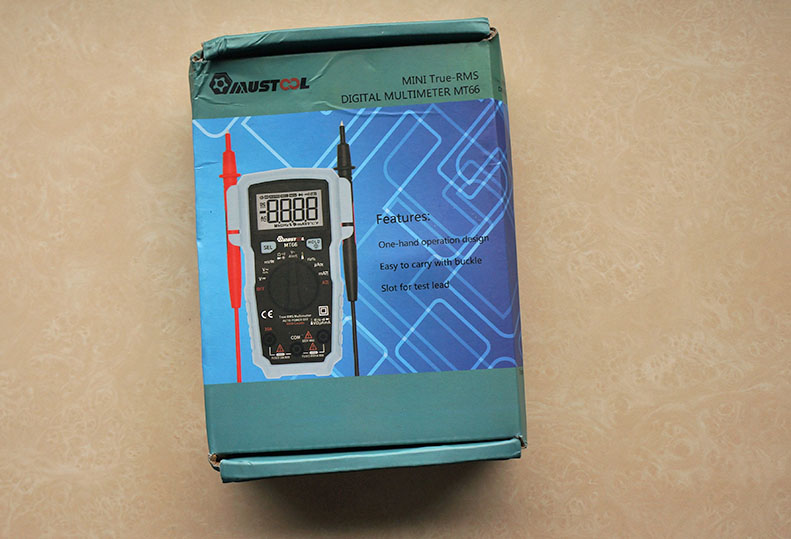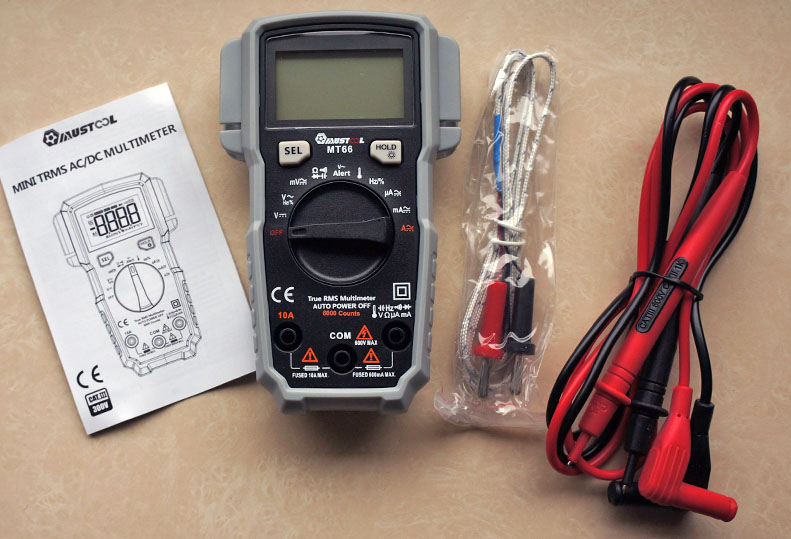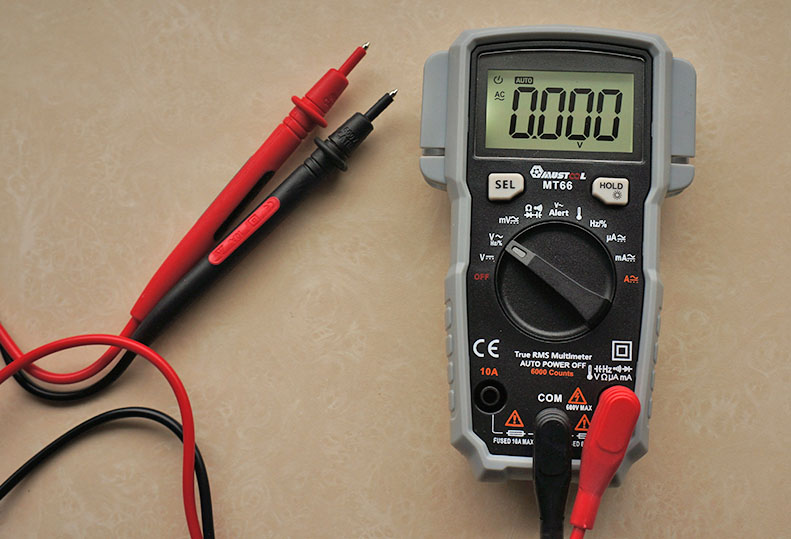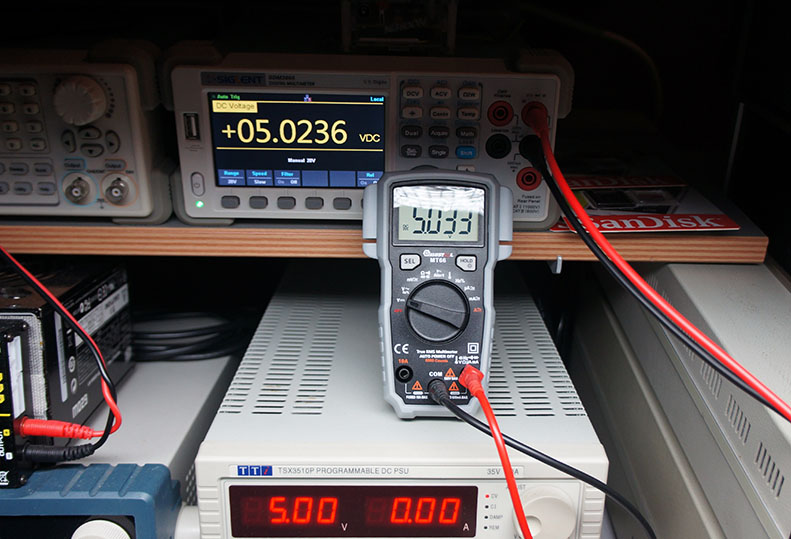 conclusion : very cheap little multimeter with reasonable response, change only the FAT test leads and you'll have a nice tool.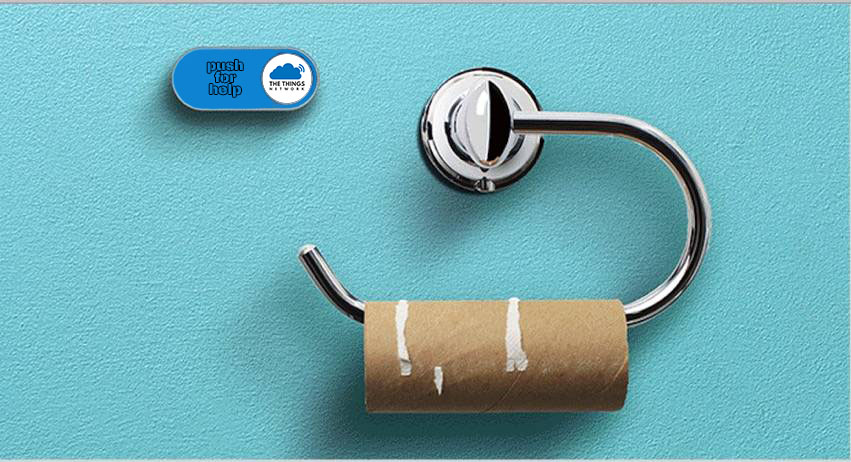 combination of occupancy sensor, airquality sensor and out of paper emergency button.
Toothpicks are useful. (this was a single channel gateway, with USB cable out from the back, but can host a battery too).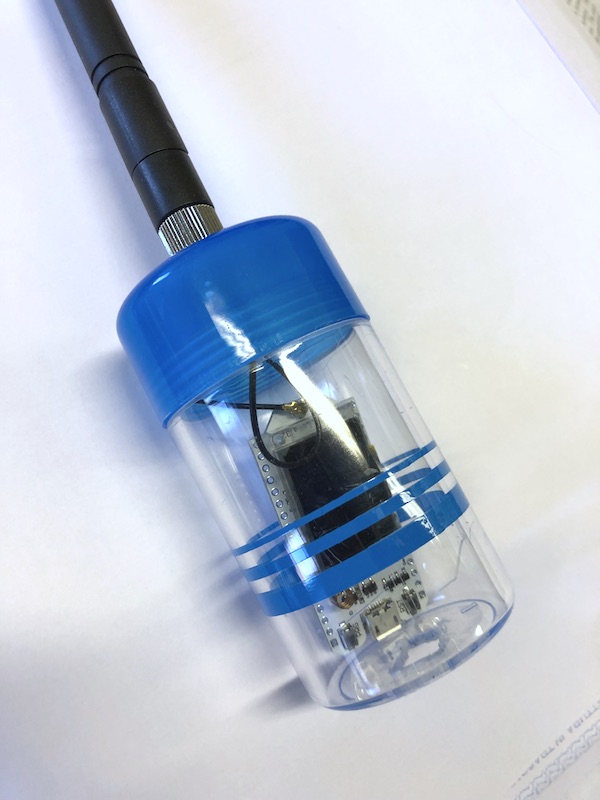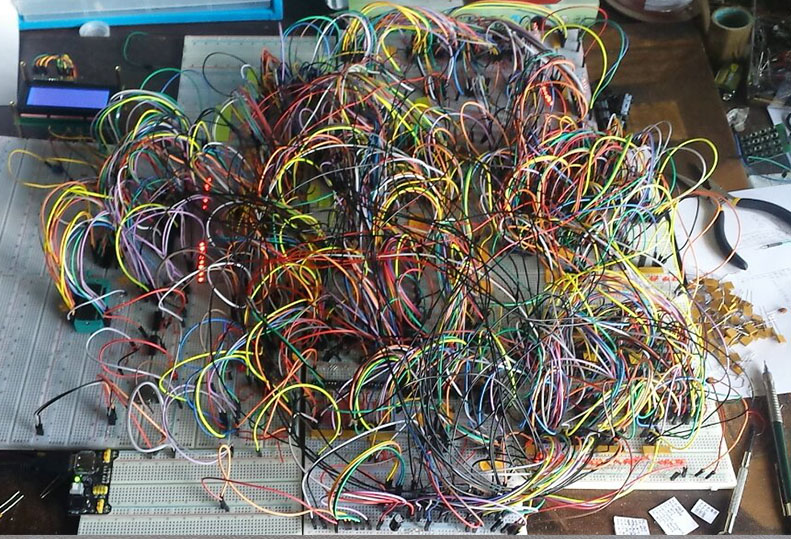 ' I can join the network ABP but OTAA doesn't work '
is that real?
(just noticed the cherry on the cake, the usb power board on the bottom left)
Damn I knew someone was spying on me…
…and that building my own SX1301 from tranny's and wires wasnt such a good idea…
I ordered some more rolls due to expected bad programming on my side
(if I see the date on the testprint its a very old production batch
)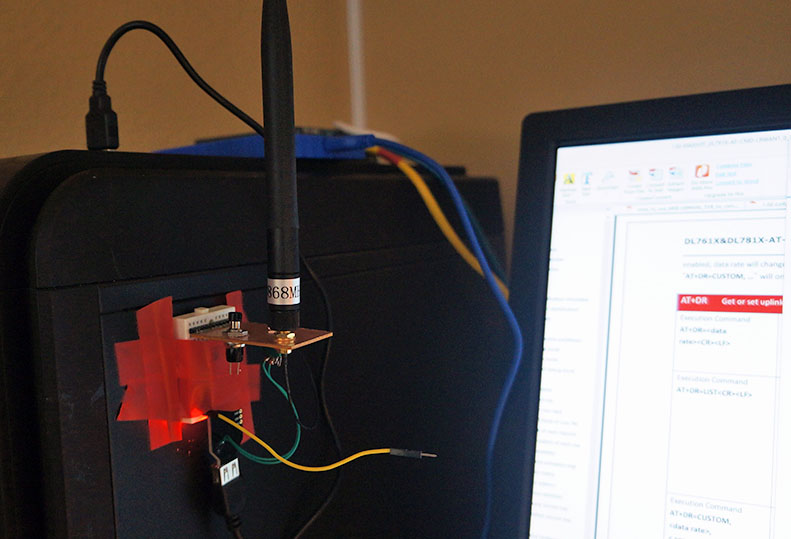 after some config settings with AT commands, the MAXIIOT DL7612 is happy to connect OTAA to TTN.
3 to 4 gateways have seen the first few packets…cool

but some 'fine tuning' needed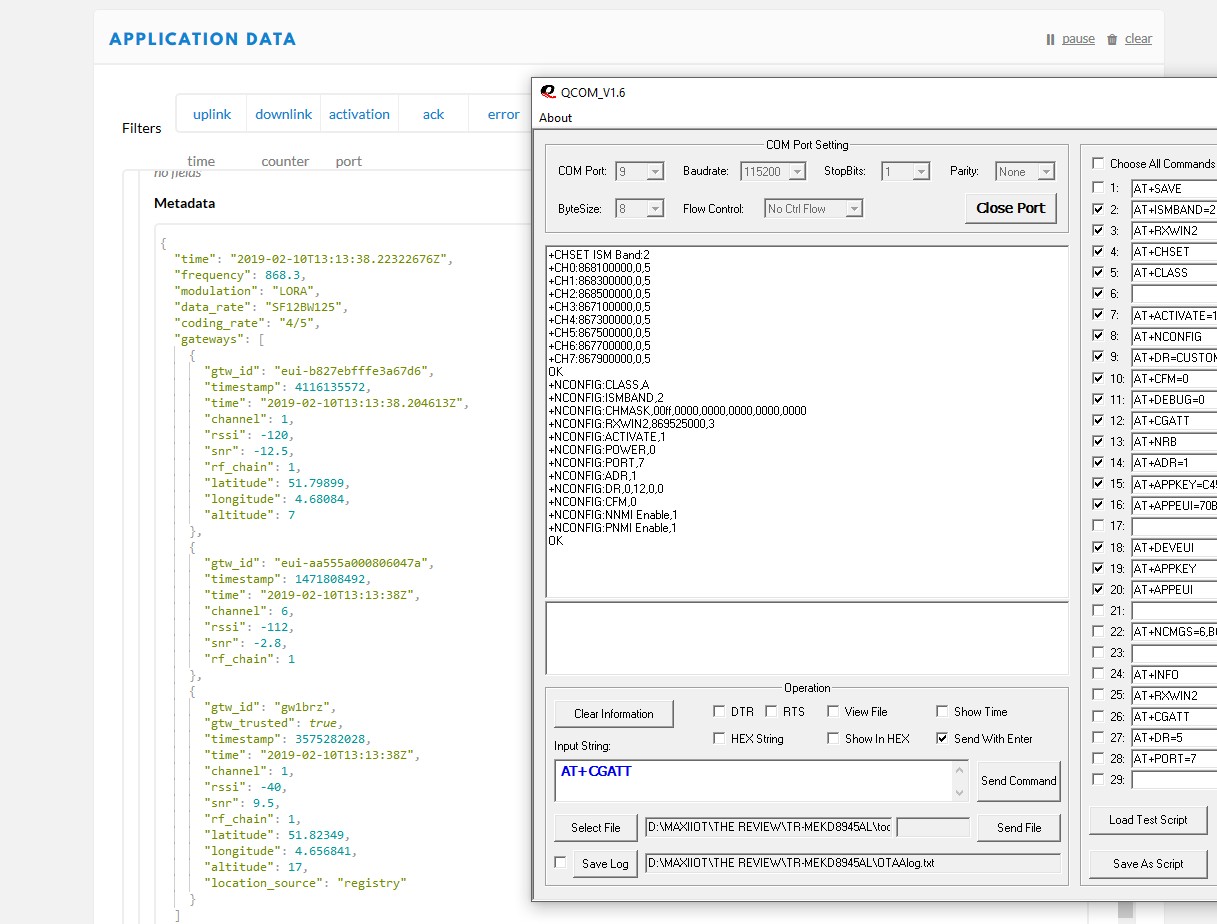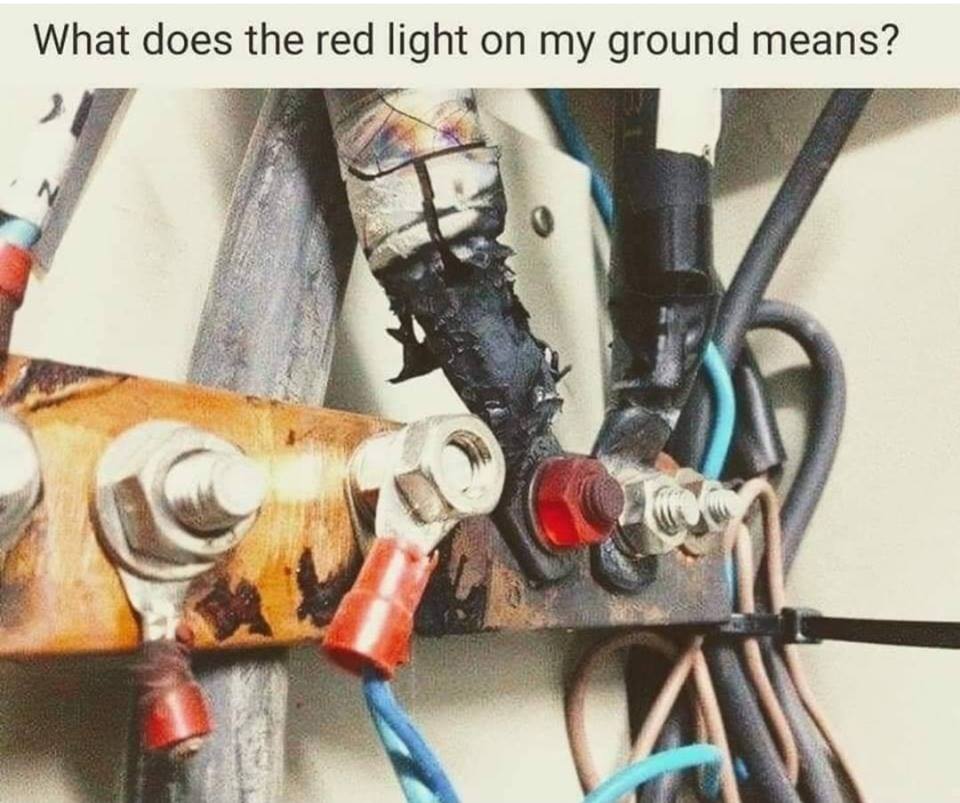 is that glowing?
yes
it's someones solar diy battery storage …doesn't feel good to me
Just got an idea to control that maxiiot stick… if I just could plug it in a RPI A+ with HDMI touchscreen.
And then some basic GUI… I'll try to install and oldie called 'gambas'… a visual basic clone I worked with many years ago and its perfect for fast GUI's… let's see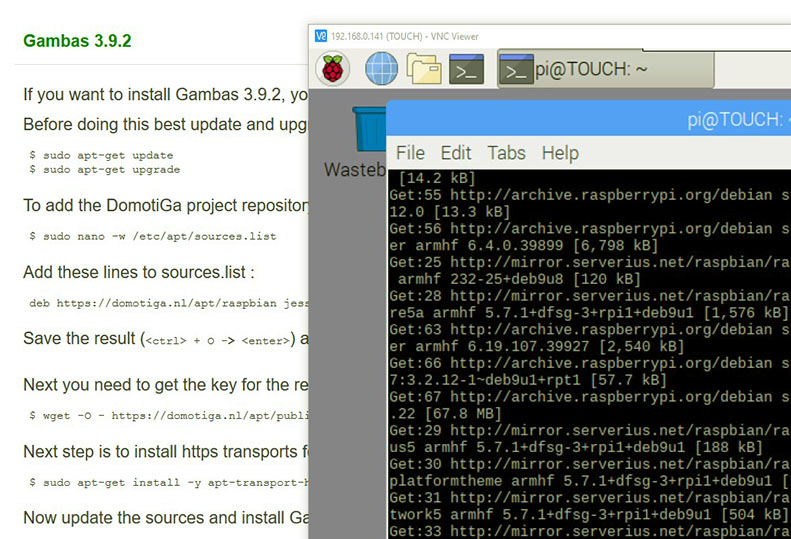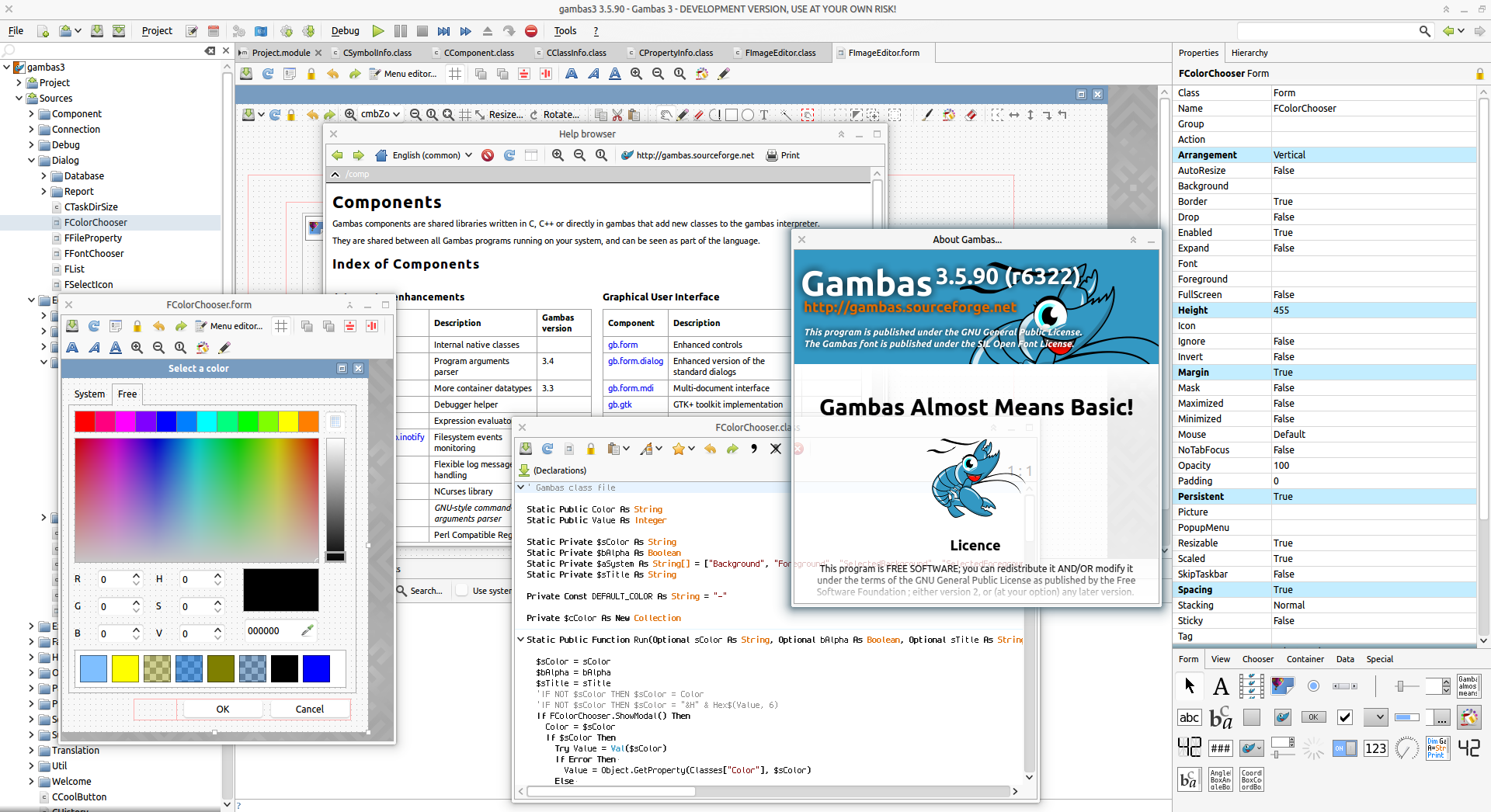 update… seems to work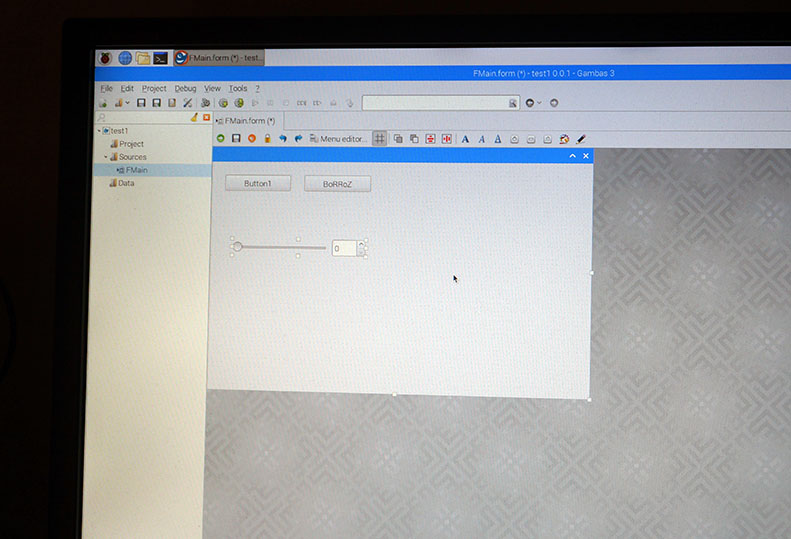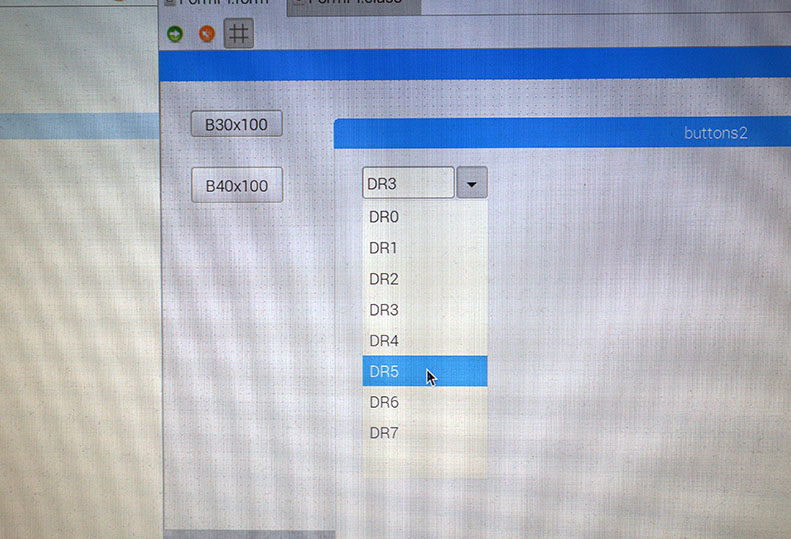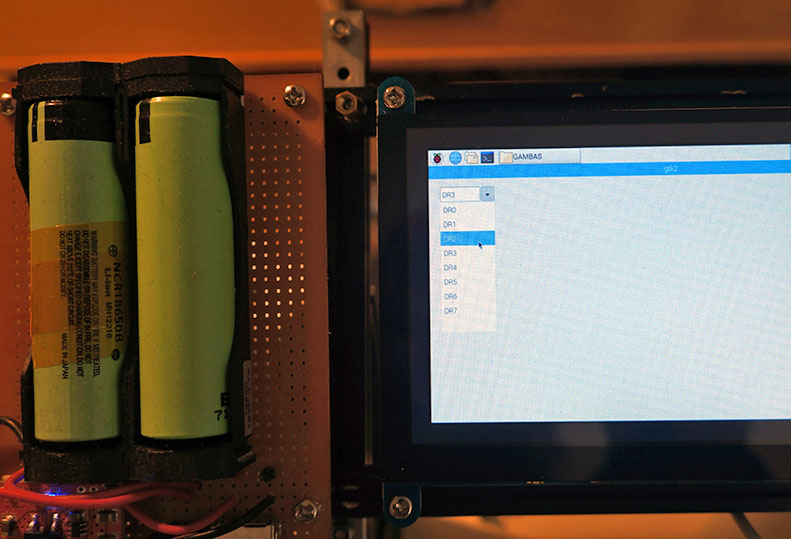 Have recently been developing/playing with the RAK 5205 WisTrio Tracker Boards (SMA version per the 'Nuts' above and lately with the uFl/iPx connector version for smaller nodes).
The iPx version comes with GPS & LoRa Patch ant that I was interested to test and for v.small nodes: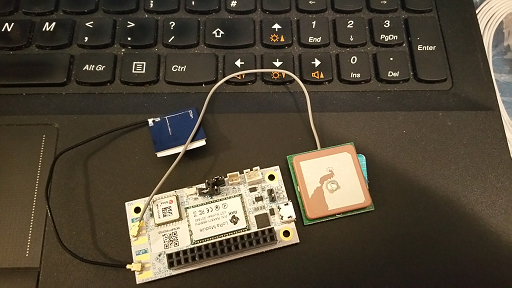 But what to house it in?..enter an old failed Low Voltage Lighting Xfromer that looked about the right size: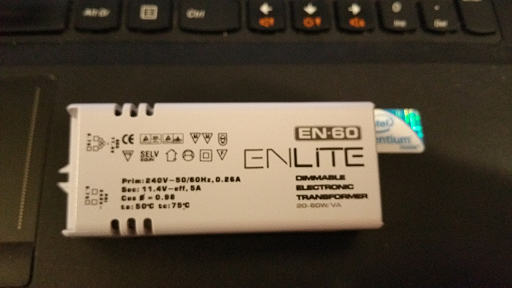 Mount the LoRa patch and GPS Lozenge in lid: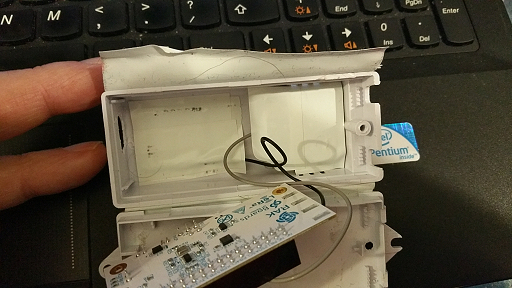 Follow with the PCB & a 1200mAh battery (a bit big but what I had in stock…)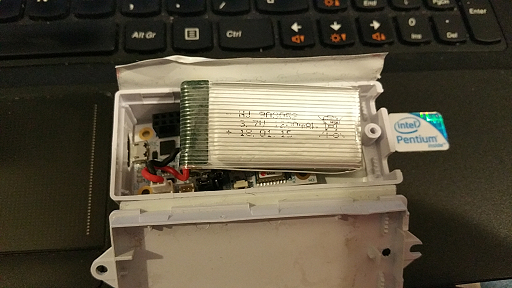 And finally a bit of white PCV tape to temporarily close the box…not too bad: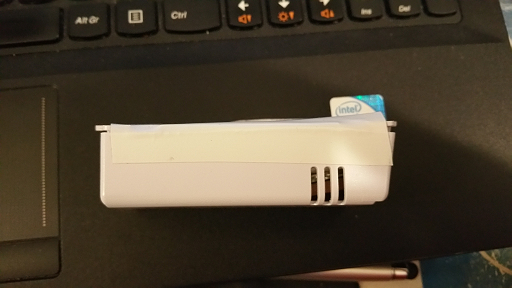 Well maybe not too good…the battery too big on top of the RAK5205's 96Boards connector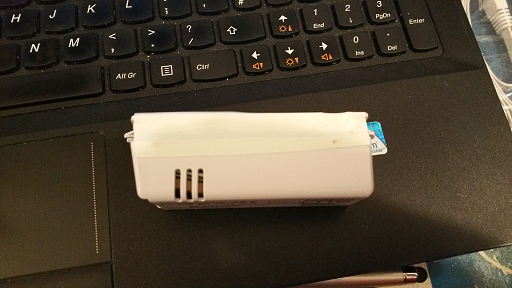 So a couple of hours after modding a design & firing up the 3D Printer…this one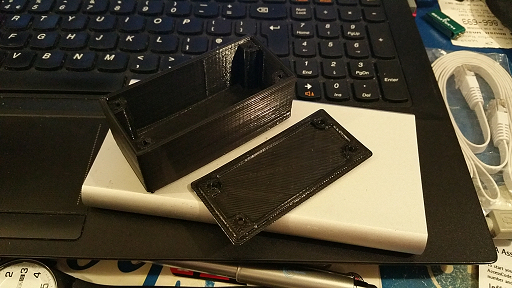 …actually the internal pillars made it 1-2mm too tight so spun the design this evening to slacken slightly…tomorrow I assemble & test to see how the PLA affects any RF signals etc. As basically a sealed box the temp/hum monitoring will be no good due to self heating but this one is intended as an animal/asset tracker only.