Got back from a short field trip and site survey to find a couple of these beauties I had requested from @edwin and the Dragino team waiting for me:
LDDS75 Ultrasonic Distance Sensors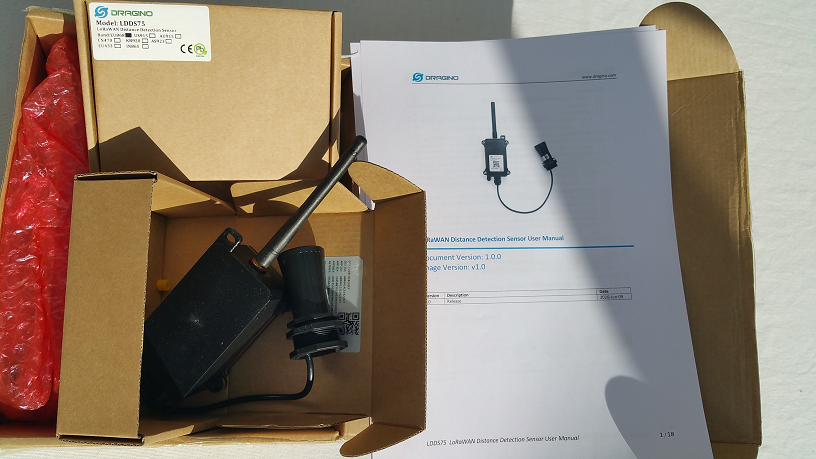 Got one quickly registered into TTN yesterday…well it would have been quick if I hadn't mis-typed a couple of characters from Dev-EUI/App-EUI then lost time trying to debug
Dho!
Loaded the stock decoder and could see distance & battery data in App console: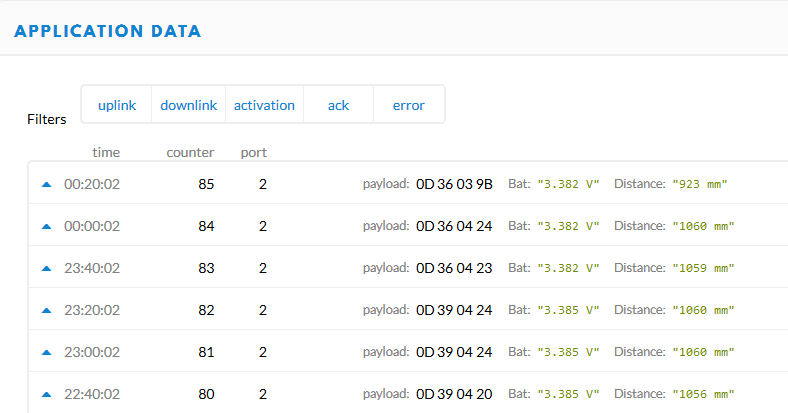 A short while later I had it running under a Cayenne Integration and showing data on a standard dashboard. Left it running overnight hanging off edge of desk…great news the flat line shows the earth didnt move relative to the desk last night. Tried in a couple of places outside today before loading over the test rainwater butt outside the office, where it has been stable on 20min updates since.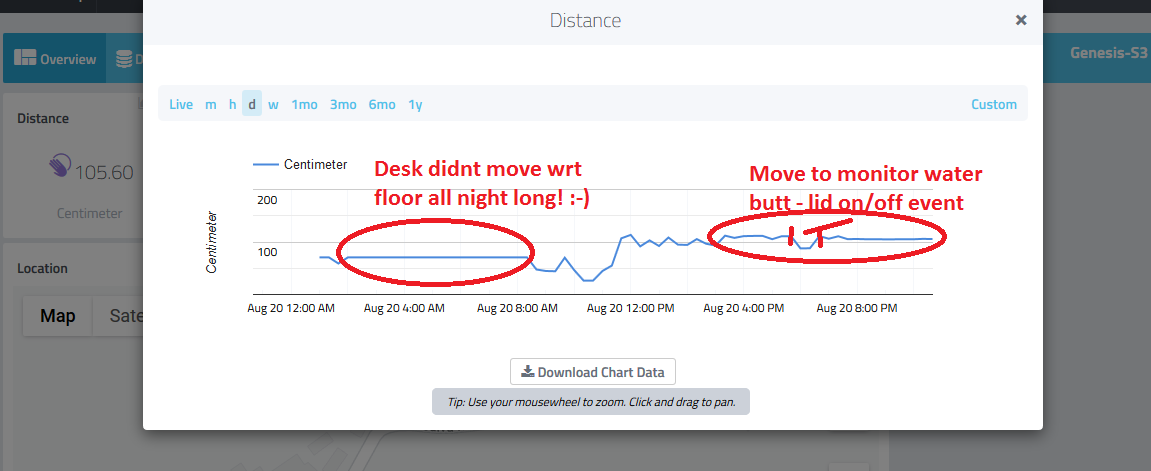 Tommorrow will start the butt on a slow drain down (a few hours) and see how well it tracks reducing water level (increasing distance) until empty as a quick calibration check. The 2nd unit will be deployed at the weekend on long term test on a small stream feeding the River Thames nearby ready to check for summer thunderstorm driven flooding, leaf blockages over the Fall and the Winter general water level increases…

1st impressions very good, easy to set up and will report back on long term reliability/battery consumption etc… may have to get a few more of these…